Discover more from Quiet Corner Alerts
Covering public safety news and emergency incidents in Eastern Connecticut and Southern Worcester County Massachusetts from a first responders perspective.
CCSAR Joins Woodstock Dive Team for Joint Training
Woodstock, Conn. - On Sunday morning August 27th members of the Woodstock Dive Team and Connecticut Canine Search and Rescue (CCSAR) gathered at the YMCA Camp and embarked on Black Pond for a joint training. These two organizations regularly train together to ensure they are prepared to respond to any water-based Search and Rescue or recovery operations in Northeastern Connecticut.
Throughout the morning two simultaneous training scenarios took place. While one pair of divers remained submerged near the dock, K9s searched from their position on the dock for human scent being brought to the surface through bubbles. A boat was also deployed, piloted by a dive team member, allowing another K9 team to train on detecting human scent from submerged divers while traveling on a moving boat.
Quiet Corner Alerts is a reader-supported publication. To receive new posts and support my work, consider becoming a free or paid subscriber.
With both the Woodstock Dive Team and CCSAR being made up of volunteers any opportunity to train is beneficial. Often times these organizations only come together when an incident is underway, drastically reducing the efficiency of the whole team. Members from both organizations were able to benefit from watching the other work.
Things such as considering how scents may travel with wind conditions and ensuring exhaust fumes from the motor remain clear of the dogs are lessons that come from vital training such as this one.
The Woodstock Dive Team is made up of responders from numerous towns in Northern Windham County. They serve as the primary divers for the region with the next closest teams being Tolland Dive Team, Norwich Dive Team, or the District 7 Dive Team (Mass).
There is more to the dive team than just divers, in order to safely conduct dive operations members are required to fill the roles of boat operators, divers, dive tenders, scribes, radio operators, and Dive Commanders. If any area responders are interested in joining the Woodstock Dive Team new members are always being accepted.
In its 29-year history, the Connecticut Canine Search and Rescue (CCSAR) has responded to countless incidents both locally and nationally. They were activated for Hurricane Katrina as well as the 9-11 attacks in New York City. The non-profit organization is made up of approximately 12 handlers and K9s. Each K9 is certified to the Police Working Dog standards. K9s within the organization are trained to perform trailing, underwater detection, and human remains detection. K9 teams may be activated by contacting their emergency activation number found on the CCSAR website (https://www.ccsar.org). CCSAR resources can also be added to alarm cards as an automated call-out with prior coordination.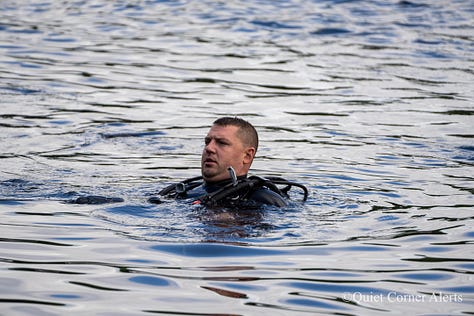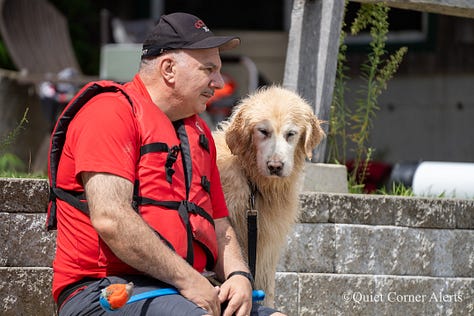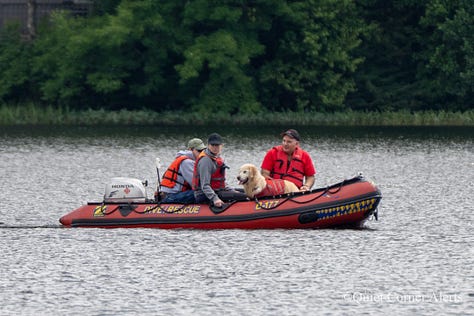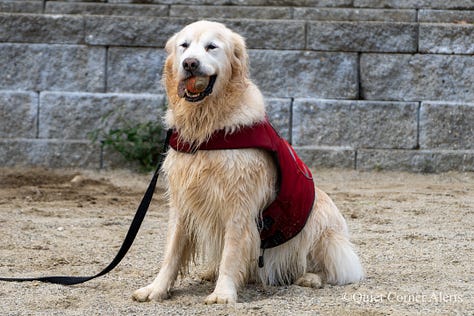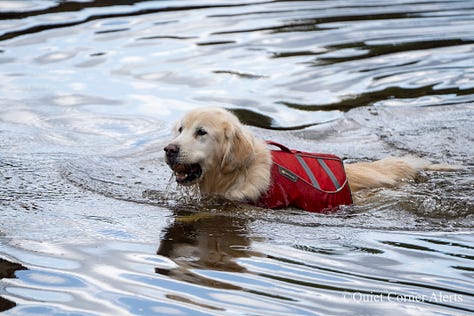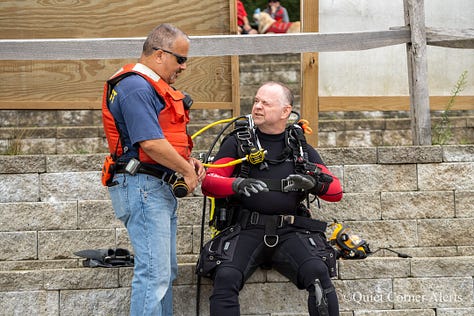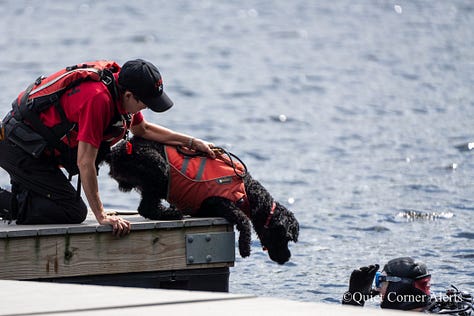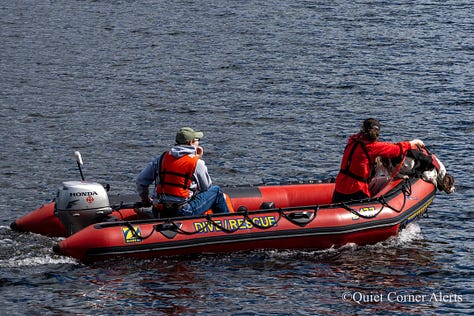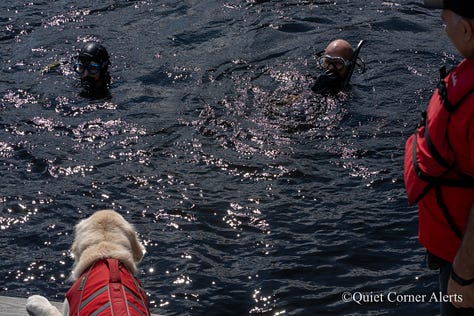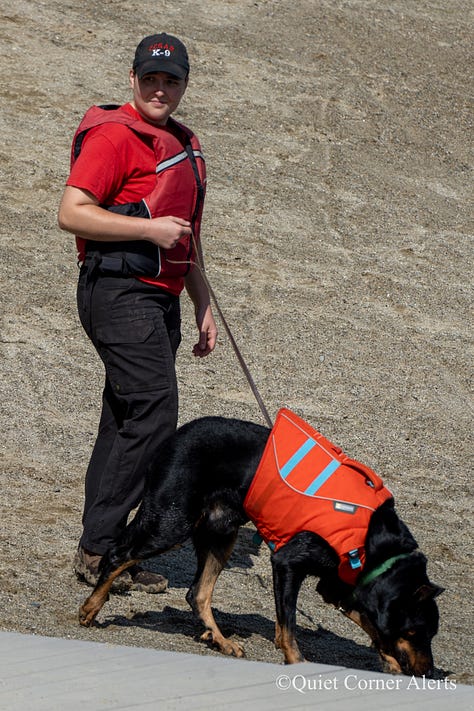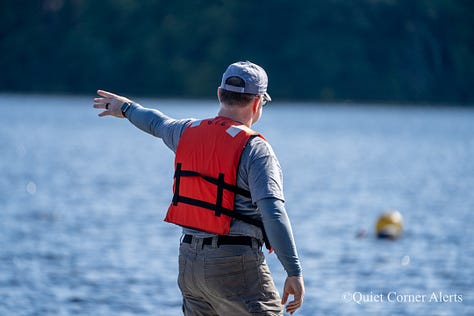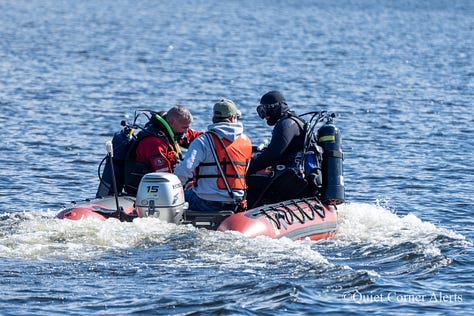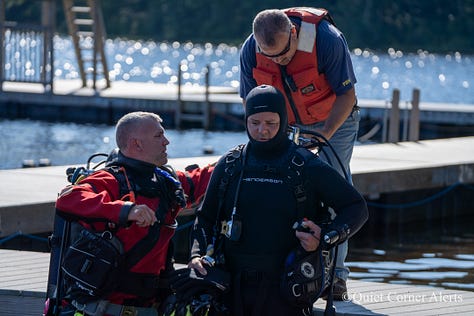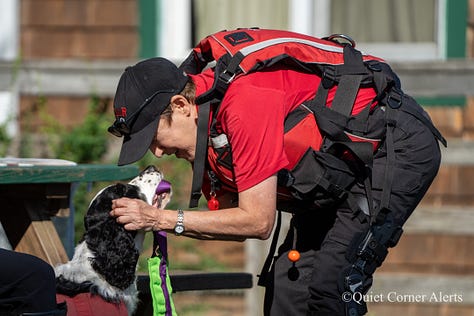 Quiet Corner Alerts is a reader-supported publication. To receive new posts and support my work, consider becoming a free or paid subscriber.